2018 FL|CC Awards
2018 Florida Campus Compact Awards Applications Now Available!
All Florida Campus Compact Award applications are completely online this year. Follow the link below to the Submittable website. You will be prompted to create a free account and complete the application.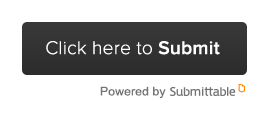 Application deadline for all awards is Friday, July 21, 2017.
The 2017 Awards will be presented at the Annual Awards Gala on Thursday, November 16, 2017 on the campus of Rollins College in Orlando.
AmeriCorps VISTA Member Recognition Award –
A Florida Campus Compact AmeriCorps VISTA member will be selected for special recognition. An outstanding member is one who has demonstrated great success in combining both the mission of FL|CC and that of the AmeriCorps program.

Student Excellence in Service Award –
The Excellence in Service Award recognizes and honors students, generally one in each of the three higher education sectors (state university system, Florida college system, independent colleges / universities) for outstanding service to Florida's communities.

Community Engagement Educator Award –
The Community Engagement Educator Award recognizes and honors outstanding individuals (staff or faculty who serve as the primary campus contact to Florida Campus Compact) for significant contributions to the institutionalization of community engagement by inspiring a vision for service on the campus and supporting faculty, students, and campus-community partnerships.

Engaged Scholarship Faculty Award –
The Engaged Scholarship Faculty Award recognizes and honors one faculty member in each of the three higher education sectors (state university system, state college system, independent colleges and universities) for contributing to the integration of service and/or community-based learning into the curriculum.

Engaged Scholarship Research Award –
The Engaged Scholarship Research Award recognizes and honors scholars for outstanding research in the field of service-learning and engaged scholarship. Qualified research includes critical data based analysis of service-learning and its impact on students for community and engaged scholarship or research utilizing community-based inquiry that results in a mutually beneficial exchange of knowledge and resources.

Graham-Frey Civic Award –
The Graham-Frey Civic Award is named in recognition of the extraordinary civic contributions made by Florida Governor and United States Senator Bob Graham and United States Congressman Lou Frey. This award recognizes outstanding contributions to the development of civic learning and engagement in sustaining our participatory democracy.

Student Affairs Partnering with Academic Affairs Award –
The Student Affairs Partnering with Academic Affairs Award recognizes at least one Institution of Higher Education for a program or project that reflects outstanding Student and Academic Affairs collaboration. It should be a case for the integrated use of all of your institution's resources in the education and preparation of the whole student. It can also introduce new ways of understanding and supporting learning and development as inseparable elements of the student experience.

Campus-Community Partnership Award –
The Campus-Community Partnership Award recognizes outstanding campus-community partnerships that produce measurable improvements in and demonstrate a commitment to a community while enhancing higher education. This award is designed to help increase the number and effectiveness of other campus-community partnerships. In so doing, we hope to promote cooperation between education, community, government, and business leaders on critical social and economic issues.

Engaged Campus of the Year Award –
The Engaged Campus Award recognizes Florida institutions of higher education for exemplary commitment to advancing the civic purposes of higher education. Applicants should demonstrate their ability to improve community life and to educate students for civic and social responsibility.

FL|CC Past Award Winners
The Florida Campus Compact award winners are the folks who are in the trenches, forging sustainable campus-community partnerships that enhance the collegiate experience and help our students become stronger and more active citizens. Here you will find a list of all of our past award winners and their biographies. Congratulations to the
FL
|CC award winners!
Click here for a list of the 2017 Award Winners

Click here for a list of the 2016 Award Winners